Range Rover Drivetrain
John Craddock LTD
Buy spare parts for the repair and maintenance of your Range Rover drivetrain from John Craddock Ltd. Established in 1970, the same year as the Range Rover was launched, we sell all types of Land Rover parts, spares and accessories to people worldwide, and we are the reliable and reputable choice for Range Rover drivetrain parts.
Since the first model was unveiled, it has undergone many changes over the decades and evolved to become a leading luxury vehicle with outstanding and sophisticated off road capabilities. We have kept pace with these changes to supply owners and enthusiasts with the Range Rover parts they need to keep their 4x4 in the best condition.
What is a Range Rover Drivetrain?
Fundamentally a drivetrain is the means of transferring the rotational power created by the engine, which is known as torque, to the wheels to make a vehicle go. It is not a single part but a collection of components working simultaneously. Consisting of the transmission, driveshaft, gears, differential, and axles, to name a few. These are the non-engine parts which work hard underneath your Range Rover to power all four wheels ensuring you can drive on and off road effectively. To complement these moving mechanisms, we also have a collection of guards and protection. Essential for challenging terrain and conditions. If you can't find what you're looking for online, please contact us. We are 4x4 specialists and we should be able to source the parts or accessories that you need for your Range Rover. Our team of experts will give you all the advice you need regarding Range Rover drivetrains.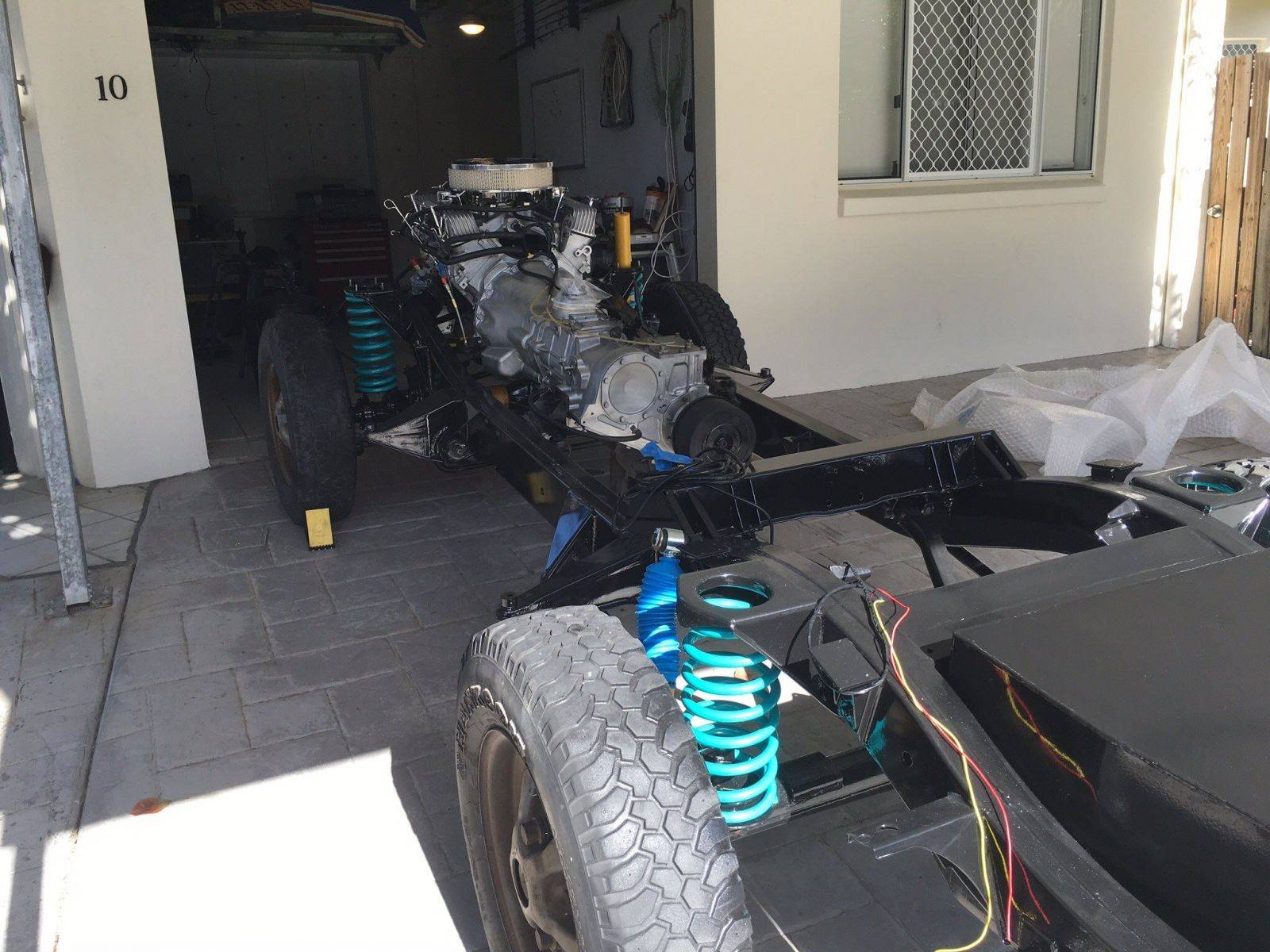 Expert Range Rover Drivetrain Repairs
Within our shop in Cannock, you can find an extensive range of Range Rover drivetrain parts and our highly skilled technicians can carry out repairs to your drivetrain. We'll make sure that your Range Rover wheels, suspension, drive shaft, exhaust system, engine and transmission are all working properly and are protected for all your off-road adventures.
Discover the full range of Range Rover parts and accessories available.