Airtec Raised Air Intake February Special Offer
Do you drive a Defender 300 TDI and Puma? Take it off road much?
Having a raised air intake will enable you to cross rivers and streams or make journeys in dusty environments. By raising the air intake to roof level, the chances of water entering the engine while fording are greatly reduced. In hot dry settings, on sand dunes and deserts this stops dust and allows a flow of cooler, cleaner air inside too. Allowing the engine to breath from this elevated source rather than take air in from the engine bay area can improve fuel consumption in these circumstances.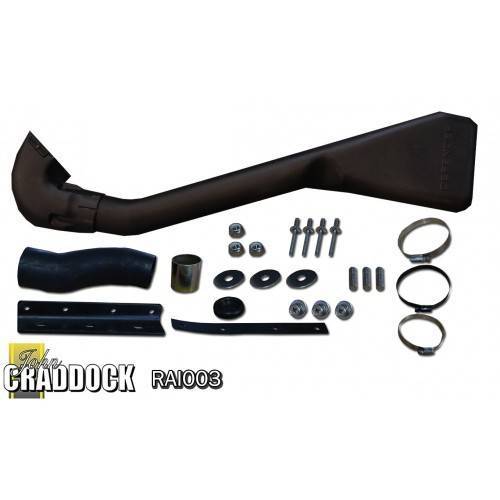 Buy the Airtec Raised Air Intake RA1003 Today!
The Airtec Raised Air Intake RA1003 which is suitable for Land Rover Defender 300TDI and Puma models is now available for a limited time at only £50 inc. VAT. It will fit Puma vehicles with modifications. Buy online today!
For any questions regarding this product, please contact us, and we'll be happy to assist you.